Domaine le Clos des Fontaines
For an unforgettable stay in Haute-Normandie, our hotel with swimming pool offers you many amenities. Enjoy the benefits of the humid heat of the hammam, the dry heat of the traditional Finnish sauna or the infrared sauna.
Outside, you can also take advantage of our beautiful heated swimming pool (in season) and our whirlpool, real sources of well-being.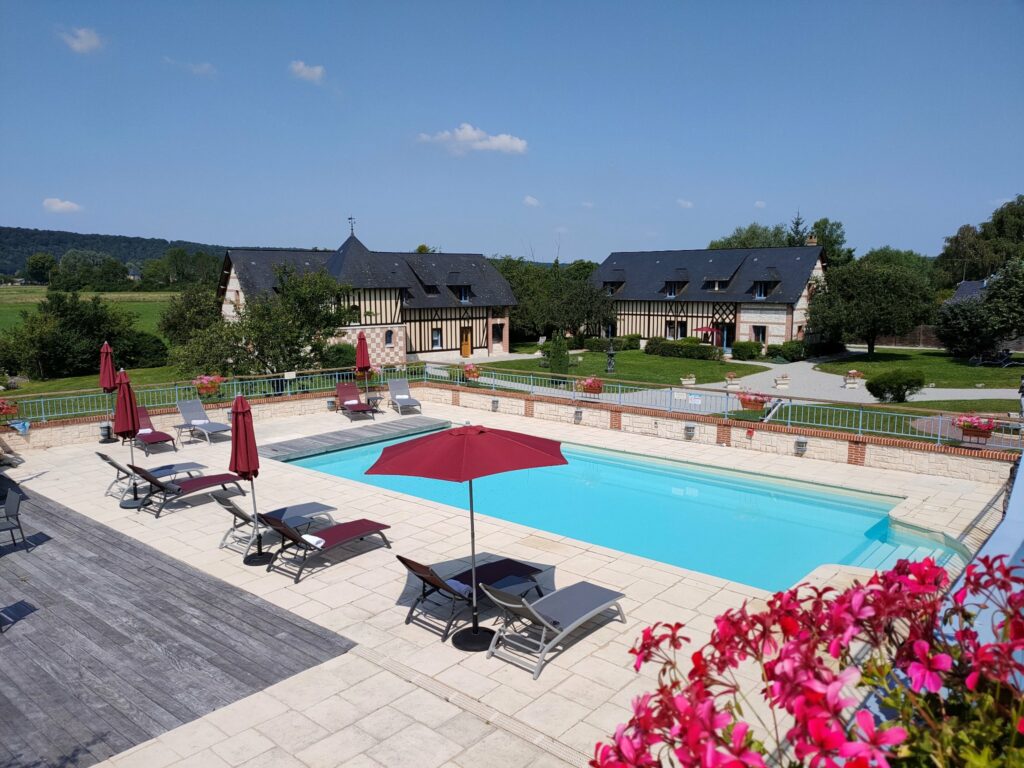 Take advantage of the weekend to come and relax fully
In the middle of the beautiful Norman buildings of the estate, you can enjoy the heated outdoor swimming pool (in season) in an enchanting setting with a view of the Abbey of Jumièges. After a few laps, you can relax or read in the sunbeds.
The large terrace surrounding the pool allows you to enjoy an aperitif while admiring the park and the play of light from the setting sun on the bricks and stones of the different buildings of the hotel.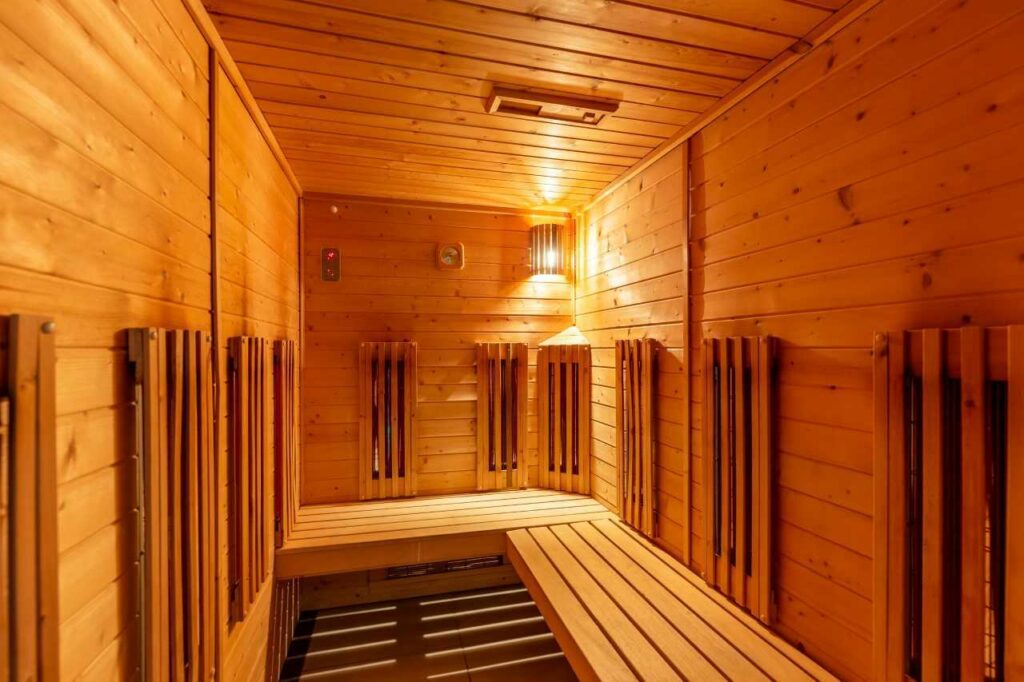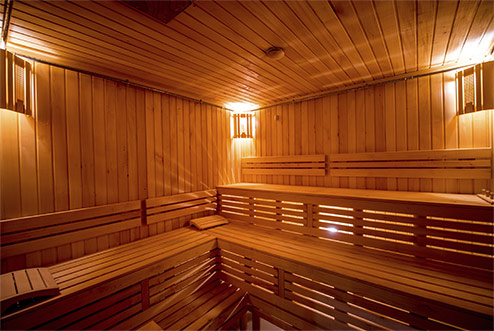 We have an infrared sauna and a Finnish sauna at your disposal
Sauna is a good anti-stress: with the heat, the body releases endorphins that promote relaxation. The ritual is also recommended for people with respiratory problems (asthma, bronchitis).
You can also discover our Finnish sauna, which is based on steam produced by throwing water on hot stones.
For those who are more sensitive to heat, we suggest you try our infrared sauna.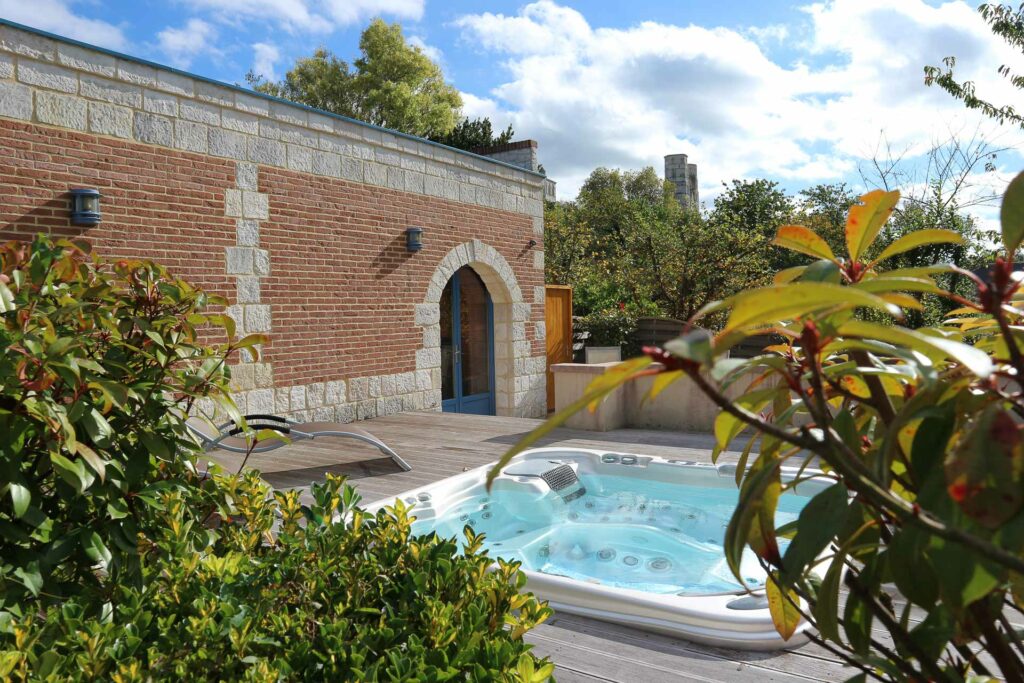 A MOMENT OF ABSOLUTE RELAXATION
Sit back and relax in our heated outdoor whirlpool. You will enjoy the massaging and relaxing effect of the different massage programs for up to 6 people, each location stimulates blood circulation and relieves muscle tension in your body.
In the sun and even on rainy days, this jacuzzi is a hit with all our customers!
Also known as the "Turkish bath", the Hammam (which means "hot water" in Arabic) is a wet steam bath with its origins in the Roman baths.
In the hammam, the pores of the skin dilate under the effect of the heat, which allows a deep cleansing. The main action of the hammam is an important vasodilatation (increase in the diameter of the vessels by dilation), inducing a sensation of total relaxation.