With its picturesque streets lined with narrow houses,
Honfleur has the timeless charm of the beautiful towns on the Normandy coast.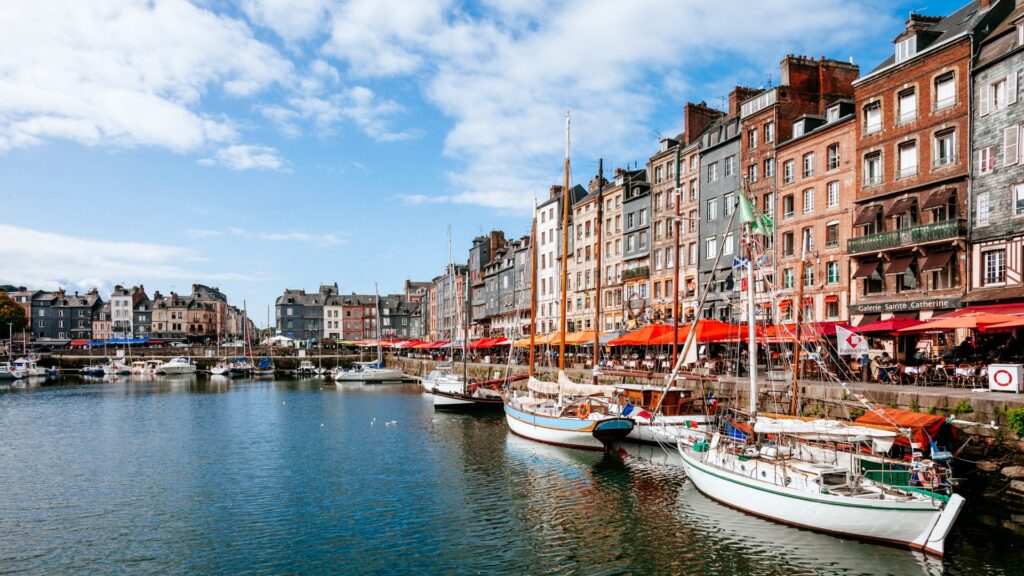 Spared the ravages of time, it offers an extraordinary heritage with its fabulous salt granaries, its Saint-Léonard church and its beautiful Gothic portal, its Sainte-Catherine church, built in wood, and its charming Notre-Dame de Grâce chapel.

Honfleur is a fishing, commercial and pleasure port, and also has a very pretty quay, the Quai Sainte-Catherine, where some 16th-century houses remain. At the end of the quay stands the Lieutenance (which served as the home of the King's Lieutenant) and is the last important vestige of the town's fortifications.