THE PRETTY VILLAGE OF JUMIÈGES
FOR YOUR ROMANTIC WEEKEND IN NORMANDY
During your stay in our hotel, you will have plenty of time to visit the beautiful village of Jumièges.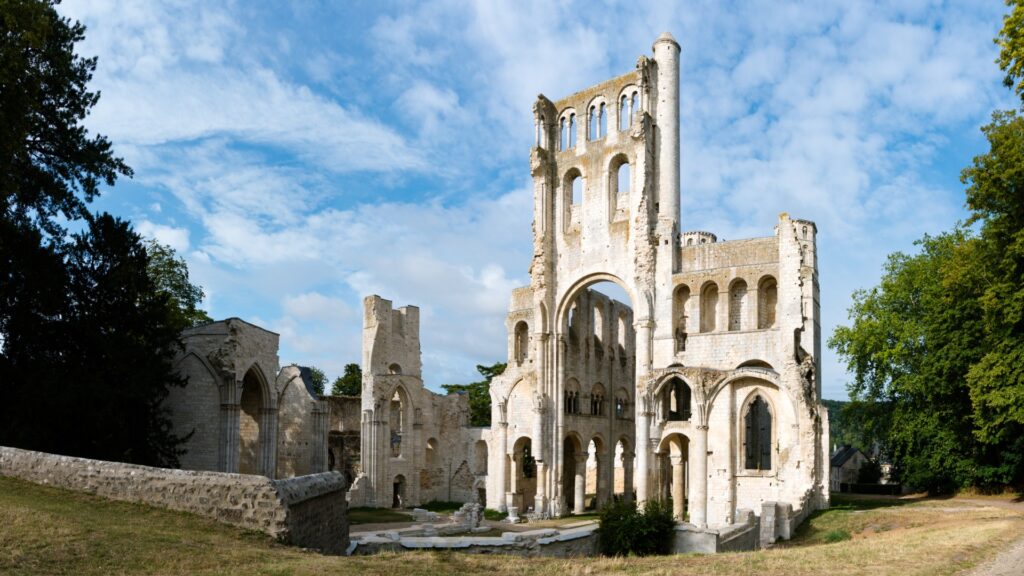 It owes its reputation mainly to its Abbaye Saint-Pierre, which Victor Hugo said was even more beautiful than Tournus. Even in ruins, the building is majestic with its western facade dating from the Carolingian period, its nave with a grass floor and its very well preserved gatehouse.

As you continue your walk through Jumièges, you can also enjoy the banks of the Seine, take the ferry to the other side, have fun in the leisure centre or play a round of golf in the beautiful village.