A maritime metropolis, Le Havre is the most populated commune in Normandy.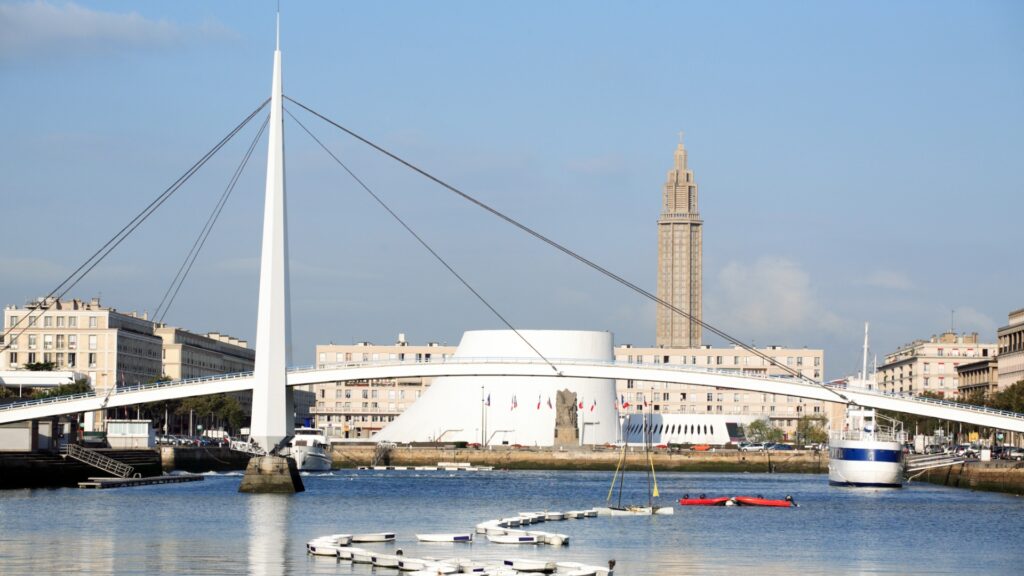 Founded in 1517 by King François I, the city was largely destroyed during the Second World War. Rebuilt from 1945 onwards under the direction of Auguste Perret, the city centre has been listed as a UNESCO World Heritage Site.

You can appreciate its general plan which follows an orthogonal grid and its numerous concrete buildings. Among them, St. Joseph's Church, completed in 1957, stands out for its 110-metre lantern tower.

Le Havre is a major centre of Impressionism and has a large collection of works by Boudin, Monet, Gauguin, Renoir, etc. in the MuMa museum.